How to Use a Coaching "Discount Code"
Your steps, in brief:
Scroll down and choose a bundle

Click "Add to Cart", then "Checkout"

This takes you to your Cart. In your Cart, click "Checkout"

During the Checkout process, add your discount code, and click "Apply"
The process is pretty simple.
But in case you get confused, here's an illustrated version: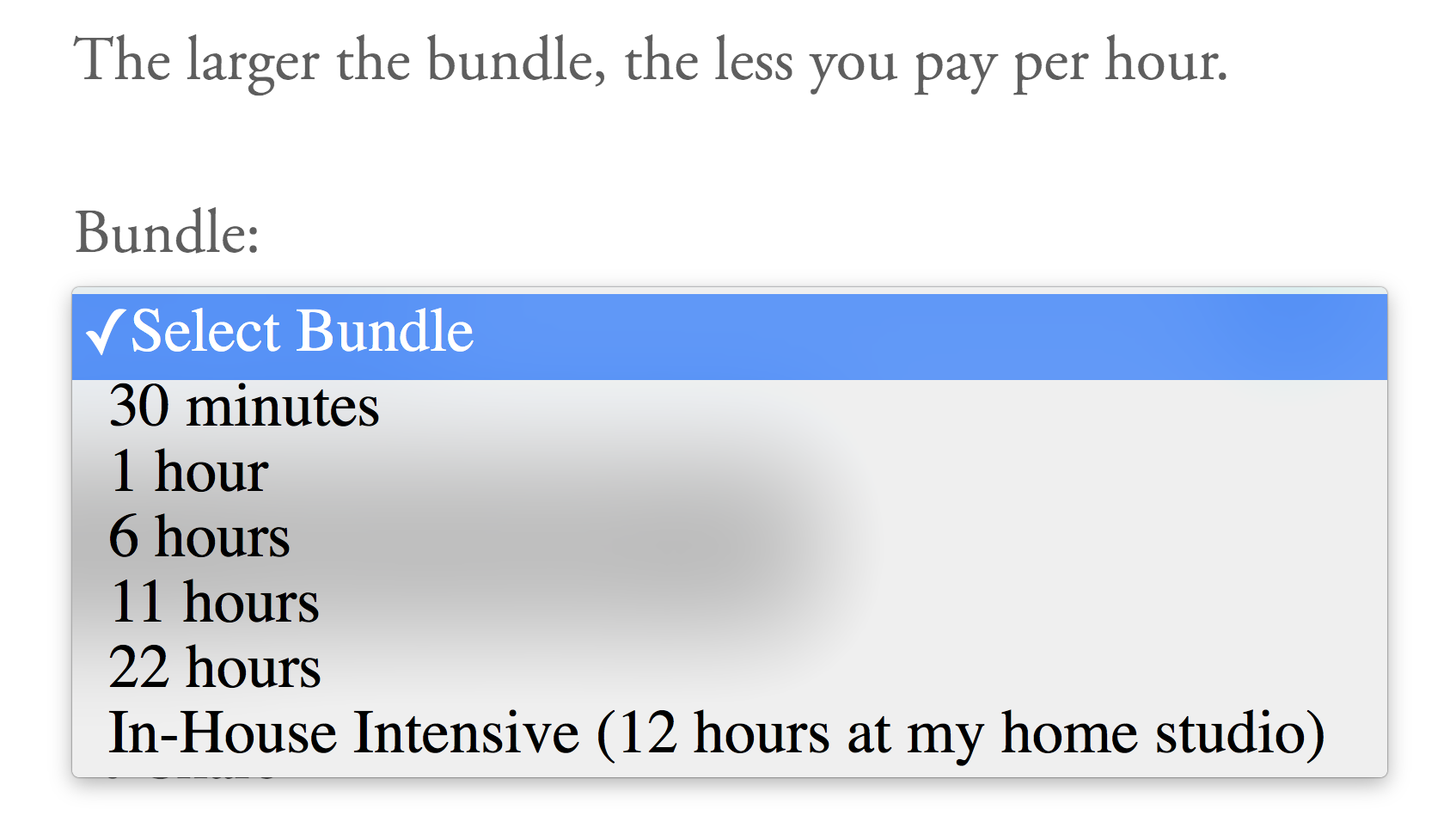 Click on the "Bundle" drop-down menu, then choose the number of hours you wish:
30 minutes

1 hour

6 hours

(etc.)

step 3: Click "Add to cart"
After you've clicked on a number of hours (the Bundle size in the drop-down menu), click the "ADD TO CART" button
Step 4: Click "Check-Out"
Now click "Checkout" (in the black oval)
Step 5: In your shopping cart, click "Check Out"
Step 6: Fill In Your Discount Code,
then cLick "Apply":
step 7: click "Continue," then follow the prompts to complete your purchase!